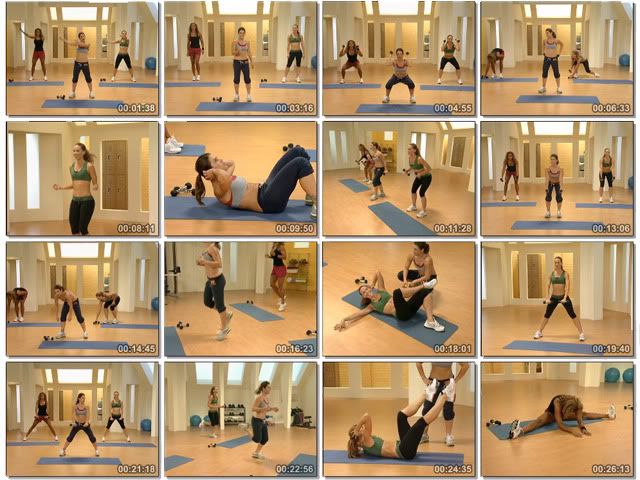 Ten days ago I started Level 1 of the 30 Day Shred. I had no idea what to expect, but have been massively impressed with my progress so far. Yes, it is an intense work out with no breaks, but I find that because it's split into intervals (3 minutes strength, 2 minutes cardio, 1 minute abs) it's not too bad. And it's only 20 minutes a day that you can do from the comfort of your home - what's that compared to spending 1hr+ in the gym? Right.
Days 2 and 3 were the worst for me. I hated them. I almost gave up on day 3 because my calves were too sore. I could barely walk without feeling as if my calf muscle was going to burst out of my leg at any moment. But the pain had passed by Day 4, so stick with it if your muscles are burning! My legs do still burn the most whilst doing the workout, but it's went from complete agony to that reassuring "this is working" type of burn you get whilst exercising. I can live with that.
I can feel a huge improvement in my endurance too, this really started showing at around Day 6. On Day 1 I couldn't do a modified push up, I have no upper body strength at all. By Day 6 I could easily do the full amount of time of modified press ups. I also noticed on Day 6 that I had developed nice little bicep muscles and that my tummy, although it was still podgy, felt firmer and toned.
By Days 9 and 10 I was getting bored of Level 1. I knew the circuits inside out and despite really pushing myself, I wasn't finding them massively challenging. I've skipped through Level 2 so see what it involves, and I'm feeling a bit nervous as it's supposed to be the hardest of all three levels. Most people I've spoken to about the 30 Day Shred say that they haven't made it past Level 2, and gave up half way through it. I'm determined not to do that though - BRING IT ON, LEVEL 2!!
Unfortunately I managed to lose my original measurements, so I'm not able to tell you exactly how much I've lost but I do look a little more toned than I did before and I'm feeling AMAZING. It's surprising how much better just 20 minutes of exercise a day can make you feel about yourself. I'll take some more measurements today and update you all on what I've lost in 10 days time, after I complete level 2!
Have you been doing the 30 Day Shred along with us? Let us know how you're finding it!