Hello everyone! Apologies for the lack of posts this week, we've all been rather busy enjoying the sunny weather (and perhaps a few cheeky chocolate easter eggs too!) so haven't been able to post as often as usual. A few people I know are hosting Royal Wedding parties with plenty of cakes, fatty foods and plenty of alcohol today so I thought I'd put together a little menu of foods
fit for a king
that fit in with a British theme and won't sabotage your diets!
RYVITA ROYALS
Whilst everyone eats their neatly-cut-but-carb-ridden cucumber or egg mayo crustless sandwich fingers you can tuck into a delicious Ryvita cracker with a whole range of toppings. There are literally hundreds of
recipe ideas
(and a lot of royal wedding recipe ideas too!) on the Ryvita website, although my personal favourite has to be cream cheese and cucumber. I've also heard that adding some salmon or ham is delicious, if you're not vegetarian! The cream cheese feels so naughty, but as I'll be using the low fat version it's not too bad.
Philadelphia Light - 47 calories per 30g.
Ryvita Pumpkin Seed & Oats Crispbread - 45 calories per slice.
Cucumber - something ridiculous like 8 calories for every 50g.
TOTAL: (approx)
73 calories.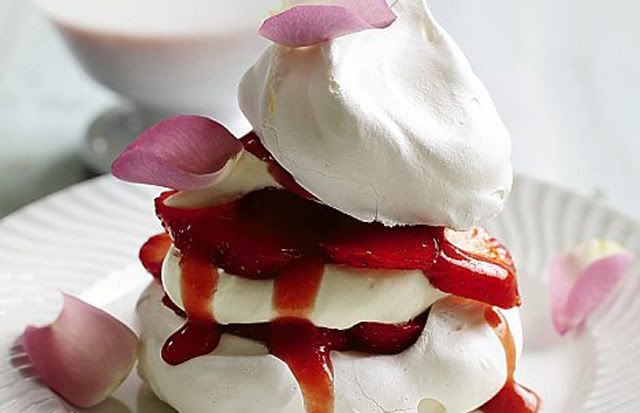 STRAWBERRY MERINGUES
Okay so it's not quite the same as a crumbly scone loaded with clotted cream and strawberry jam, but it's almost as good and less than half the calories! Sarah actually posted a recipe using meringue
here
but this one is much quicker to put together as it uses pre-made meringue nests! As an extra treat you can also add a little bit of cream if you like, or maybe Lucy's suggestion of using some Total Greek yoghurt with a few extra ingredients instead of cream (as discussed in
this post
) would be better if you're being really strict?
Tescos meringue nests - 55 calories per nest.
Fresh strawberries - approx 5 calories each.
Double Cream - 140 calories per 30ml.
TOTAL:
150 calories.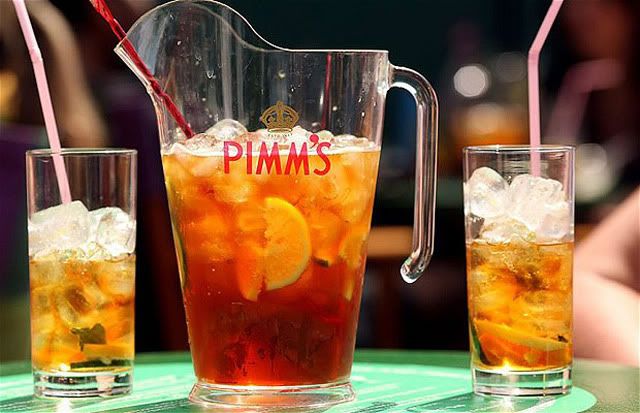 PIMMS & LEMONADE
And you can wash everything down with a great big British glass of fruity Pimms and lemonade. Sarah V touched on the issue of which alcoholic drinks are better than others in
this post
, and generally spirits with mixers (especially diet mixers) are the best option for keeping within your calorie count.
Pimms - 25 ml will have 40 calories
300ml can of Diet Schweppes Lemonade will have 5 calories
330ml can Full Fat Schweppes Lemonade will have 90 calories
TOTAL:
45 calories with diet mixer, 130 with full fat mixer.
Whether you're celebrating the Royal Wedding or trying to ignore it completely I hope you have a lovely day! We'll be back on Sunday with our weekly Summaries, and we've got a new guest post lined up for tomorrow!