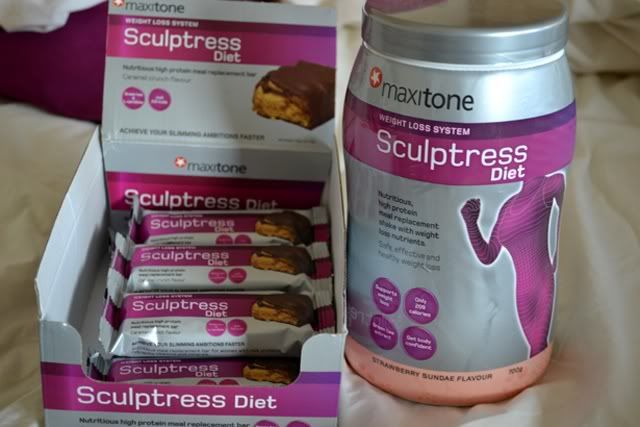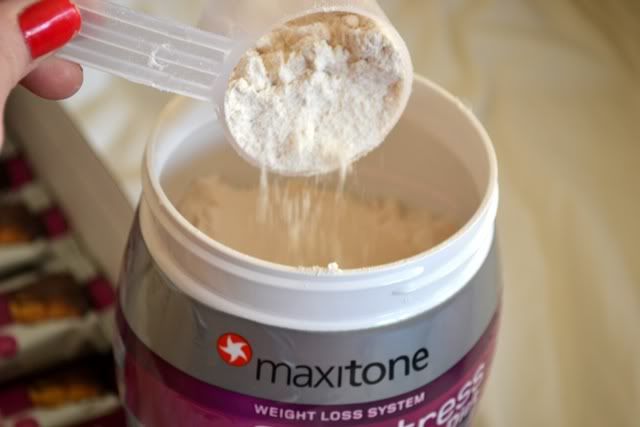 I'm sure most of you are aware, but for those who aren't: I'm currently taking part in a three-month diet trial that is sponsored by
Maxitone
called Hello New You. Involved are me and five other
bloggers
and we've all been blogging my progress over on the
Maxitone
blog that can be
seen here
. I thought it'd be nice to update here though with a little bit more about the diet. In a nutshell,
Maxitone
are a brand who create meal replacement shakes and bars; the difference with these compared to others though are that all the products are
nutritious
and high in protein and everything they do promotes healthy
weight loss
.
Between the six of us who are involved, two are doing it for weight loss purposes, two for improving their
wellbeing
and two want help toning up. Prior to starting the diet I had to keep a strict 3-day diary of everything that I ate and drink over that time which would then be sent to a
Maxitone
nutritionist
, who would then talk me through the diet, tell me which range she thought would be best for me and just a bit more about the whole trial itself. After speaking to a
Maxitone
nutritionist
, something I was initially quite nervous about, I began to feel positive about the whole experience and couldn't wait to get started.
I was sent enough protein shake powder (strawberry flavour, of course!) and meal replacement bars to last the three months - and probably longer - and, as advised by the
nutritionist
, I was to have either for breakfast and then as a snack if I got peckish throughout the day. For lunch I'd have something
pre
-prepared yet healthy so things like grilled chicken, tuna, any lean meats or other fish and salad and then for dinner I learnt that half my plate should be filled with vegetables or salad, a quarter
carbs
(
mmm
, my favourite) and the other quarter should be a source of protein.
Sounds easy, huh? Well, essentially, it is. It was definitely a lot easier to be in control when I was in London and had an actual routine. For breakfast I'd have a bar or shake, that would keep me going until lunch when I'd have an egg sandwich or salad and then for dinner I'd have what was
recommended
to me - usually chicken and salad. Alongside that I made sure I drank 1.5l of water per day too - something that I find really easy to do when I'm sat at a desk all day.
I do feel as though I've learnt a lot about the way I eat and the sorts of foods I should be eating too, a lot of it is also down to portion control and sizing which is where a lot of people tend to slip up. I'd definitely recommend
Maxitone
, before the trial I was wholly against any sort of protein shakes. I didn't see, and more importantly, didn't understand the benefits of them and had no idea they could be used as part of a healthy diet. Naive, perhaps, but I thought they were just for people who were severely underweight or for people who pump iron in the gym and want bigger guns!
To carry on tracking mine and everybody
elses
progress you can find
Maxitone

blog updates here
.
Have any of you lot tried
Maxitone
or any other type of dieting aids in the form of meal
repalcements
? Would you ever try them?